London is a city booming with business in all sorts of markets and industries. However, the beauty market is one that stands out to us all as there are an array of locations on almost every street corner where you can spend some of your hard earned money and treat yourself. Contact us today for more information.
Creative stylists to enhance your facial features

Permanent makeup can help to make a huge difference to your face. Your stylist will use your face shape to create tattooed brows that compliment and frame your face through depth.
Many beauty magazines would typically advise those who have naturally sparse brows on how to shape and define brows, however permanent makeup is an ideal choice for those who have over plucked or  lack of hair in that area.
Eyebrow tattooing uses some of the latest technology that will help to replicate hair for a natural look. The final results mean clients are left realistic yet stunning eyebrows that others will envy. We recommend the team at Natural Enhancement. As they always put their clients first, they will assign you a stylist that best fits your needs, who achieves perfect results every time. Read more.
Subtle skin treatments that make a massive difference

Facials are important for maintaining glow within your skin. They help to unclog pores, repair damaged skin and reduce any inflammatory issues that some face. Not only do they help to keep your skin looking and feeling healthy, but it can boost your confidence massively. Learn more.
Medicethics Skin Clinic combine aesthetics with medical solutions to improve your appearance whilst battling any dermatology issues that you may face. Discover more.
The Medicethics Signature Facial helps to exfoliate the skin and optimise the skins natural function by reversing signs of ageing through correcting any skin imbalances. It is combined with a relaxing neck, face and scalp massage and an insanely hydrating facial mask.
Take years off of your face with facial tightening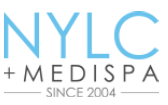 NYLC offers facial rejuvenation and tightening for clients to experience amazing results and rewind a few years. They provide a treatment known as Pelleve that is highly effective compared to other procedures. This is a non-surgical treatment that achieves smoother, tighter skin to help people feel much fresher. More information.
This treatment involves radio-wave technology to heat deep layers of the skin without damaging it. The natural collagen in your skin will kick in and begin tightening your face and reducing fine lines and wrinkles.
Save
Save