Bournemouth is one of the UK's most popular seaside resorts. With over seven miles of golden beaches, no wonder it's a hit with locals and tourists. It's all great knowing what to do when you're visiting, but where are you going to stay?
Contact Bournemouth's most trusted holiday letting agency, book your stay with complete peace of mind.
 The Coach House, Bournemouth Centre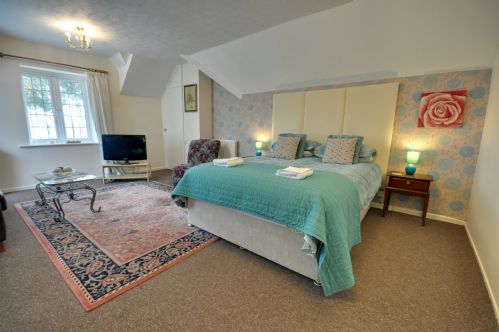 The Coach House has been restored for its character that is located nearby to one of the most popular cliff viewings. In addition, it is also close by to sandy beaches and the town centre of Bournemouth. Prices start from £264.00.
What are the amenities?
Balcony
Parking
Garden
Freeview TV
Log fire
Need help deciding how you're getting to Bournemouth? See cheap and affordable coach fares. Alternatively, click here.

Westcliff Studio, West Cliff
Westcliff studio is an upper ground studio flat type of accommodation. This is an ideal place to stay for a young family as a complimentary cot is included in the price. Why not make everybody jealous by taking photos of the beach that is just a two minute walk away and you can upload them with the free Wi-Fi.  Find out about the beach.
What is available?
Kitchen
Double bedroom
Combined bath and shower
Dining area and lounge
10 Gainsborough, Bournemouth Centre
The Gainsborough accommodation is suitable for three guests to enjoy the close proximity to Bournemouth High Street and the beach, which is just a two minute walk away. Parking as also available outside the property, which is great for those who have decided to road trip down to the jewel of the South Coast.
Enjoy the added extras
The team at Gainsborough has thought of everyday you need to have a relaxing stay, including a shopping and transfer service, Pilates and metafit classes and access to beach huts. All of these do cost a little bit extra. Call 01202 296400 to book today.